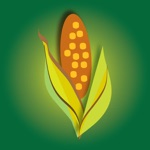 ---
App Details
Developer

Price

Free

Version

1.0

File Size

384.05 kB

Release Date

2010-01-05 14:53:31

Version Updated Date

2010-01-05 14:53:31

Languages

compatibility

Minimum iOS Version 3.0 - iPhone - iPod - iPod - iPhone - iPhone - iPadWifi - iPad3G - iPodTouchThirdGen - iPhone4 - iPodTouchFourthGen - iPad2Wifi - iPad23G - iPhone4S - iPadThirdGen - iPadThirdGen4G - iPhone5 - iPodTouchFifthGen - iPadFourthGen - iPadFourthGen4G - iPadMini - iPadMini4G - iPhone5c - iPhone5s - iPhone6 - iPhone6Plus - iPodTouchSixthGen
App Description
Use your iPhone/iTouch to help diminish hunger in your community.

FIND A FOOD PANTRY
The AmpleHarvest Application allows a user to search for Food Pantries and Food Banks using GPS or WiFi. Search for a Nearby Pantry using a proximity search, or search by address or zip code.

Information on Food Pantries will be shown, enabling you to contact them to arrange the donation of food items.

REQUIREMENTS
- iPhone required for full GPS functionality of Nearby Search.
- iPod Touch will require WiFi connection to use Search.
- 3.0 or greater Software Required

COVERAGE AREA
- United States
- Program will expand to cover additional countries

ABOUT AMPLEHARVEST.ORG
One out of seven American families need food assistance, but can't get fresh produce from their local food pantry

Meanwhile...

Millions of American homeowners grow more food in their backyard gardens than they can possibly use.

It Doesn't Have to Be This Way!

The AmpleHarvest.org Campaign diminishes hunger in America by helping backyard gardeners share their excess garden produce with neighborhood food pantries.

Use the AmpleHarvest.org app to quickly find a food pantry in your neighborhood eager for your backyard, rooftop, patio or potted fruit, vegetables or herbs.

HOW TO DONATE TO A FOOD PANTRY
Find the food pantry that is convenient for you to travel to.

See if a preferred delivery day of the week and time of day is listed. It is important to adhere to the pantries scheduling information if they provide it so as not interfere with their operations. If no day/time is listed, call or email them to find out when they would like you to deliver the produce.

On the day of your planned delivery, harvest your crops in the early morning while they still have some of the coolness of the evening air. If they have dew, wipe them dry with a paper towel. Each item should be visually inspected for serious bruising, insect damage, and ripeness. Do not donate produce that you would not buy for your own family. Produce that is overripe, has mushy spots, or is seriously blemished should either be made into a soup, stew, or go into a compost pile but not donated.

Then simply take the produce to the pantry at the requested time.

HOW TO DONATE STORE BOUGHT ITEMS
Many food pantries also welcome store bought items. Use the iPhone app to see what items are most needed by the pantries in your area. OR.... see what is on sale at the store, and then see which pantry in your area is requesting it. Then buy what you can afford, and deliver them at the requested donation time.

SPECIAL NOTES
Special thanks to the Good People Fund and StoneRaven Media for funding and development of this app.

Additional information about the AmpleHarvest.org iPhone app and Campaign can be found at www.AmpleHarvest.org/iPhone.php

Although you may be concerned about your own economic situation, the AmpleHarvest.org campaign enables you to help their neighbors by reaching into your backyards instead of your back pockets.
---