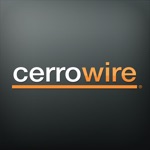 Cerrowire Electrical Calculator
---
App Details
Developer

Price

Free

Version

1.0.5

File Size

771.05 kB

Release Date

2012-08-14 15:02:46

Version Updated Date

2012-08-27 19:35:07

Release Notes

- Label change for iPad

Languages

compatibility

Minimum iOS Version 5.1 - iPhone3GS - iPadWifi - iPad3G - iPodTouchThirdGen - iPhone4 - iPodTouchFourthGen - iPad2Wifi - iPad23G - iPhone4S - iPadThirdGen - iPadThirdGen4G - iPhone5 - iPodTouchFifthGen - iPadFourthGen - iPadFourthGen4G - iPadMini - iPadMini4G - iPhone5c - iPhone5s - iPadAir - iPadAirCellular - iPadMiniRetina - iPadMiniRetinaCellular - iPhone6 - iPhone6Plus - iPadAir2 - iPadAir2Cellular - iPadMini3 - iPadMini3Cellular - iPodTouchSixthGen - iPhone6s - iPhone6sPlus - iPadMini4 - iPadMini4Cellular - iPadPro - iPadProCellular - iPadPro97 - iPadPro97Cellular - iPhoneSE - iPhone7 - iPhone7Plus - iPad611 - iPad612 - iPad71 - iPad72 - iPad73 - iPad74 - iPhone8 - iPhone8Plus - iPhoneX - iPad75 - iPad76 - iPhoneXS - iPhoneXSMax - iPhoneXR - iPad812 - iPad834 - iPad856 - iPad878
App Description
Cerrowire's Voltage Drop, Conduit Fill and Amperage Calculator is a must have for all electrical professionals. The most commonly needed tools are presented in one easy-to-use calculator.

This app consists of three separate calculators that calculate the minimum wire size needed for a run of an inputted length to stay within a recommended voltage drop percentage, the fill % based on the cables and conduit used, and the amperage of a cable (per the NEC Table 310-15(B)(16)) based on wire size, wire type and temperature.

Features:

• Single app for multiple tools
• Easy-to-use interface with tabs for each calculator
• Calculates voltage drop for 120 Volts, 208 Volts, 120/208 Volts (4 Wire), 240 Volts, 277 Volts, 480 Volts, or 277/480 Volts (4 wire) voltages.
• Works for either copper or aluminum conductors.
• Works for THHN/THWN, XHHW, or USE conductor types.
• Conduit fill calculator works for EMT, ENT, FMC, IMC, PVC, Type EB PVC, LFNC-A, LFNC-B, LFMC, and RMC conduit types.
• Conduit fill calculator works for 14 AWG through 750 MCM conductor sizes.
• Amperage calculator works for 14 AWG through 1000 MCM conductor sizes.
---